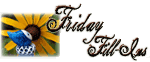 1. Let me tell you something but promise me that you'll keep it to yourself.
2. Since december, I am  going through something that still bothers me.
3. Listen here: love me or hate me but I'll never let anyone put me down or block my way to achieve my dreams.
4. This online store  jewelryvortex.com is what I am talking about!
5. When I was younger, I thought that I'll never be able to have a family of my own.
6. Life is too short so laugh!
7. And as for the weekend, tonight I'm looking forward to watch The Kardashians, tomorrow my plans include going somewhere for a walk with my boys and Sunday, I want to simply spend our time in bed with my 2 boys cuddling and eat raclette!