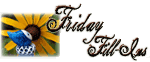 1. In New England is one of the places where I wanna go with my family.
2. It is said that there'll be LOTS of snow next week at the mountain, that's cool right?.
3. Ahhhh, those freshly baked cupcakes are simply delicious.
4. I'm interested in looking for classic orchestral instruments and it  is my favorite thing to do nowadays.
5. Last night, I had a dream about a friend who finally ties the knot with her longtime boyfriend.
6. Staying at the tub with hot water and with music on which is the perfect way to destress.
7. And as for the weekend, tonight I'm looking forward to sleep beside my son in our bedroom because he is sick, tomorrow my plans include a dinner at the resto and Sunday, I want to rehearse!